Is Natural Gas Preparing For A Big Rally?
A few days back when was trading around 3.20-3.23 I warned through Twitter that a pullback towards 3.01 (and more specifically towards cloud support) was justified and expected. I also posted an analysis .
Natural Gas is in a corrective phase and in a buying-opportunity-pull-back from recent highs. Price is rising in an impulsive pattern and has broken out of the long-term triangle pattern.
Natural Gas has broken the bullish channel, RSI was diverging, and has now reached the Ichimoku cloud support at 3.09-3.07 price area. This is also the 38% Fibonacci rertacement of the rise from 2 month lows. I believe that this support has a lot of chances to hold and produce a new upward wave that will bring price towards 3.30.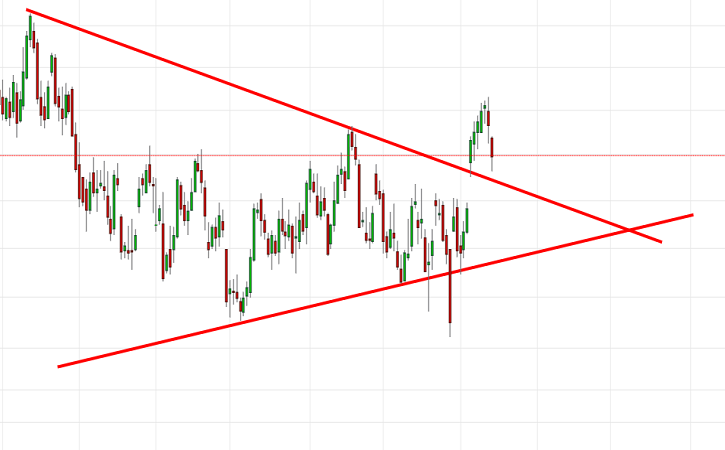 On a longer-term basis, price has broken out and above a consolidating triangle pattern and is now back testing the upper triangle boundary from the outside. A successful re-test of this will be if price respects support and starts to bounce higher from current levels. This pullback is a nice buying opportunity and I believe NG has a lot of chances to have already completed the pullback.
Disclosure: None of the information or opinions expressed in this blog constitutes a solicitation for the purchase or sale of any security or other instrument. Nothing in this article constitutes investment advice and any recommendations that June be contained herein have not been based upon a consideration of the investment objectives, financial situation or particular needs of any specific recipient. Any purchase or sale activity in any securities or other instrument should be based upon your own analysis and conclusions.